Clairvoyant Phone Readings Australia
A powerful clairvoyant reading from Psych-Hub can be the difference between having a good day and having an awesome day. If you genuinely want a new life or a unique experience we highly recommend a phone reading by a clairvoyant. If you have never tried a psychic before a clairvoyant reading in Australia is a perfect way to start. They bridge the gap between the spirit world and good old-fashioned common sense. Our clairvoyants are powerful and ready to help you now.
At Psych-Hub our team of highly trained clairvoyants can and will have you wondering why " did I not try one before"reading into your future or previous life can be extremely powerful exciting and fun. With love in their heart, a clairvoyant can and will help you with whatever your needs are.
Clairvoyants or mediums who should I use in Australia For A Reading?
A clairvoyant is exceptionally similar to a medium, and both share the natural ability and potential of someone who has a fantastic ability to see into the past, present, and future. We believe that helping you through your spiritual journey in life can and will be an excellent experience for both you the client and the clairvoyant. In looking into ones pain quite often we find that the pain has come from a previous life in which one has no conscious knowledge of our awareness. Clairvoyants here at Psych-Hub are here to help.
Clairvoyants are fun and can even text you a reading
A compelling text reading by a clairvoyant can help you the client in so many ways. It can and will take the guesswork out of your life and provide that little bit extra of a helping hand. We know that your experience may potentially be that a previous spiritual healer has let you down, but we guarantee our services and guarantee you will love what Psych-Hub clairvoyance service can do for you. There are many different types of clairvoyants, clairsentient, clairaudience, and claircognizance.
Click on one of our fabulous readers and scroll through till you find the right spiritual healer for your needs. If you have tried other spiritual pages and reading services, we guarantee you will love our amazingly powerful psychics.
Powerful psychics want to help, and so does Psych-Hub our services are honest and sincere and pure to use, the Oracle wants to help and also wants us to spread the word across all races and regions simply:
1.Know your problem
2. Choose the psychic you would like to use
3.Set a budget of what you can afford
4. Make the call today
5. Search our reader's page & choose the clairvoyants you would like to speak to
6. Use your credit card or simply have the called billed to your phone bill directly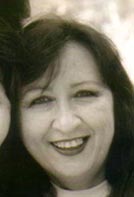 Hermione
Pin: 2749
Psychic,Medium,Tarot,Healer,Spiritual Counsellor,Astrology
Hermione is an Empath and Tarot Card Reader with many years experience of guiding and helping people on their life journey. A non-judgemental and compassionate reader, she loves to guide and bring hope on spiritual and love matters.
CALLS COST $3.96 PER MIN GST INC. MAY BE HIGHER FROM MOBILE. PROVIDED BY Psych Hub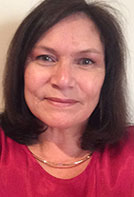 Melina
Pin: 2807
Psychic,Clairvoyant,Tarot,Spiritual Counsellor
Melina is a warm and caring Psychic Clairvoyant and Empath. She tunes in to your energy and connects with her Spirit guides to give you insight on your reading. Melina enjoys reading on love and relationships and to give you guidance on your life path.
CALLS COST $3.96 PER MIN GST INC. MAY BE HIGHER FROM MOBILE. PROVIDED BY Psych Hub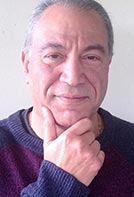 Joseph
Pin: 2636
Psychic,Medium,Tarot,Healer
Joseph is a natural born gifted Psychic, Clairvoyant, Spiritual healer and insightful Tarot reader. He also interprets dreams and tarot cards. Joseph symbolically uses tarot cards to give outcomes and unfolding time-frame and to guide you on the right path to find the right solutions and best results.
CALLS COST $3.96 PER MIN GST INC. MAY BE HIGHER FROM MOBILE. PROVIDED BY Psych Hub