Mediumship Is A Hard Apprenticeship
Many think or have heard that mediums are fake. Nothing could be shorter from the truth. To have any credibility within the industry one must have gone through rigorous training and have proved themselves to their peers. It is not easy to speak to spirits and pass on their messages. Many wish they do not have the gift and talent. A caring medium will openly admit this to you. Sometimes their gift is a curse. When looking for a reading or a message from a spirit in your life you need the very best. At Psych-Hub we have your best intentions at heart.
Why Psychic Medium Reading From Psych-Hu In Australia Is Best
A psychic medium reading at Psych-Hub in Australia is one of the most sought-after services in the psychic world.
At Psych-Hub our group of paranormal experts has perfected the art of interviews when employing staff.

 We then give extra training to all mediums who you will be talking to.

 Each and every medium on our roster has served their mediumship training to completion

 Our phone calls are 100% real and guaranteed

 We will never allow our mediums to read from a script
In providing the 5 points above as the core of our business we pledge to you our services are far superior to 99% of psychic medium businesses listed online.
How a well-constructed reading can help you today!
Are you lost in making your next decision that might drastically affect the rest of your life? Is your business about to go under? Is your love life about to fail?
There are so many situations that we face in life that we can not possibly know what the right decision is. We at Psych-Hub aim to take the guesswork out of your decision-making process and be a service that you turn to in times of hardship. A medium will contact the spirits reaching out to you and channel their messages to you in a way that makes you and the spirit feel comfortable. Too often a loved one who has passed is literally screaming messages at you that you can not hear.
A medium who acts as a mediumship will always have your best intentions at heart. They will not be trying to drag out the phone call or tell you half the message in the hope you will call back in a few days time to receive the rest of the message.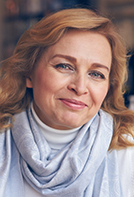 Belle
Pin: 2757
Psychic,Clairvoyant,Tarot,Spiritual Counsellor
Belle is a gifted and naturally intuitive reader who also uses the Tarot to enhance her readings. She is an uplifting, empowering and very down-to-earth reader who is honest and genuine, and is able to give spiritual advice, coaching and guidance about your life path and spiritual development.
CALLS COST $3.96 PER MIN GST INC. MAY BE HIGHER FROM MOBILE. PROVIDED BY Psych Hub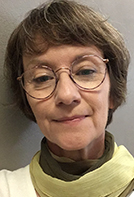 Erika
Pin: 2652
Psychic,Medium,Tarot
Erika is an intuitive Psychic, Medium and tarot card reader. She can offer insight and clarity with regards to relationships, career and life purpose through her cards. Erika's readings aims to provide an honest and empowering reading.
CALLS COST $3.96 PER MIN GST INC. MAY BE HIGHER FROM MOBILE. PROVIDED BY Psych Hub