Txt Readings Australia
A text reading can be an amazing experience and we hope you can enjoy the powerful service and be at home with one of our powerful TXT message readings. Whether your looking at your love life or just looking to have a little insight on your day to day life a TXT message reading can help.
It can provide a powerful fast answer to a quick problem you may have at work or at home when privacy for a phone call is not available. Our services are set up so they are compatible with any type of phone or mobile telecommunications device.
If your privacy is not available this service is perfect for you all you have to do is enter the code and receive an instant message. These services are real and available to anyone anywhere in the world.
If your sold on receiving one of our high-quality readers and are unsure simply speak to our receptionist and ask the question you need answering. Sit back relax and let one of our psychics solve your problems!
1.As long as the question is information related it will be answered;
2.Asking for a free reading is not allowed.
3.Keep the conversation business like not psychic.
Txt a psychic today
Texting a psychic has never been so easy all you have to do is
On your mobile txt this number 0988 887 887
Enter Psych-Hub
Then enter the code from which psychic you would like your reading performed by.
Send your text message and you are done
What questions can I ask via Txt In Australia?
Well, our text message service is available on for the Australian public and we guarantee a response by a real psychic within 5-10 minutes.
You can ask about love
You can ask about work or travel
When you Txt a psychic you will receive a text back from a real person
We do not do automated bots and all returned text messages are real and accurate. We believe in the power of healing and that this can also be taught and experienced via txt. There are often so many situations in which one can not do a phone call and a text is the next best thing. In receiving an accurate psychic message via the phone we ask for a certain amount of information. It is up to you how much you choose to let us know but we at Psych-Hub believe the more the better. 
If you believe you can receive a message that was specially made for you our SMS service is amazing, totally compatible with every phone in the market from, I-Phone, Samsung, Nokia, and 3G compatible as well as 4G ensuring we are always contactable.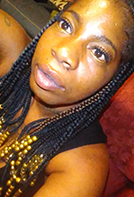 Spiritual Lesley
Pin: 2819
Psychic,Tarot
Spiritual Lesley is a Psychic tarot card reader and also an empath. She is an honest and compassionate reader and will provide you with guidance on making the best decisions to move forward on your life path.
CALLS COST $3.96 PER MIN GST INC. MAY BE HIGHER FROM MOBILE. PROVIDED BY Psych Hub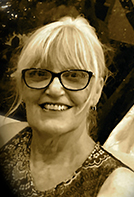 Ellie
Pin: 2713
Psychic,Tarot,Healer,Spiritual Counsellor
Ellie is a warm and compassionate reader. She is an intuitive Clairsentient and Clairaudient and has been reading the Tarot for over 30 years. Her skills also include dream interpretation. Ellie is able to give you guidance in different areas including career, love and relationships.
CALLS COST $3.96 PER MIN GST INC. MAY BE HIGHER FROM MOBILE. PROVIDED BY Psych Hub